58th CIML Meeting -
Venue

Chiang Mai
The 58th CIML Meeting will take place as an in-person meeting in Chiang Mai, Thailand. It will not be possible to participate in, or vote at, the 58th CIML Meeting remotely.
Chiang Mai is the largest city in northern Thailand, the capital of Chiang Mai Province, and the second largest city in Thailand.
It is located 700 km north of Bangkok not far from the Myanmar and Laos borders in a mountainous region called the Thai Highlands and has a population of 1.2 million (2022), which is more than 66 percent of the total population of Chiang Mai province (1.8 million). The point at which the borders of Thailand, Laos, and Myanmar meet at the confluence of the Ruak and Mekong rivers is called the "Golden Triangle". Read more on Wikipedia.
Shangri-La Hotel*****
The OIML meetings will take place at the Shangri-La Hotel. Click here to take a virtual tour of the hotel.
Address:
Shangri-La Hotel
89/8 Changklan Rd
Tambon Chang Khlan
Mueang Chiang Mai District
Chiang Mai 50100
Thailand
The 58th CIML Meeting will be conducted in English with simultaneous interpretation into and from French.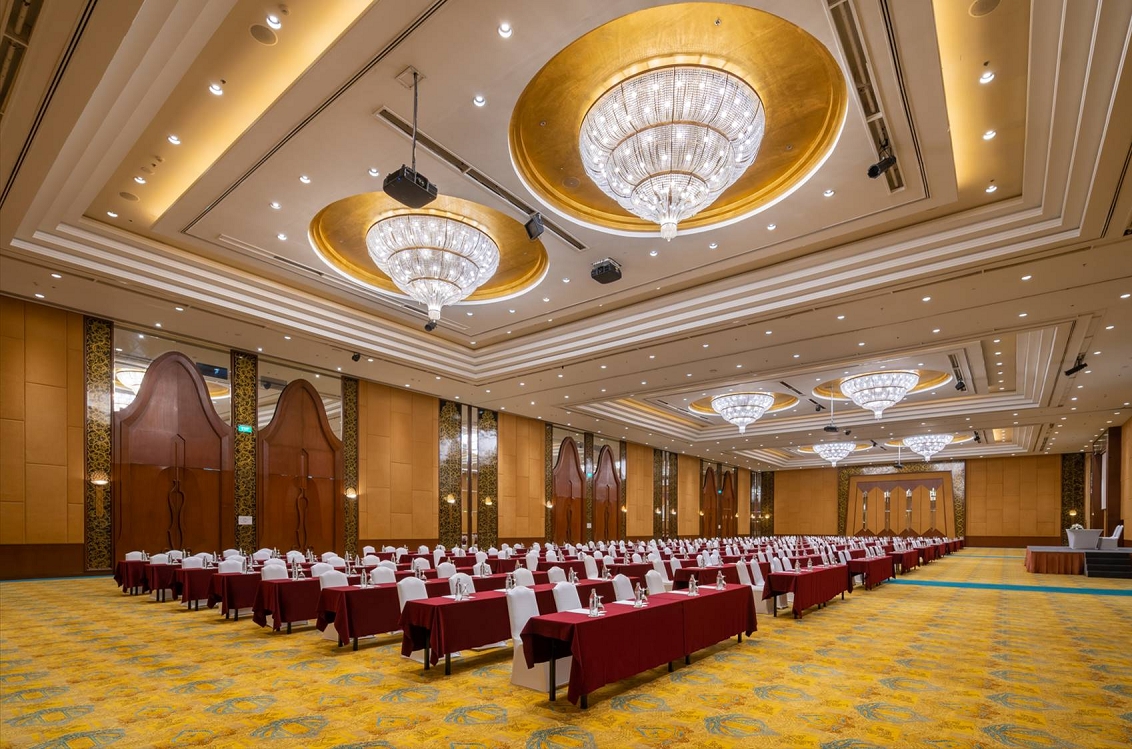 The Shangri-La Conference Room - click to enlarge